BFM Fellowship Weekly Announcements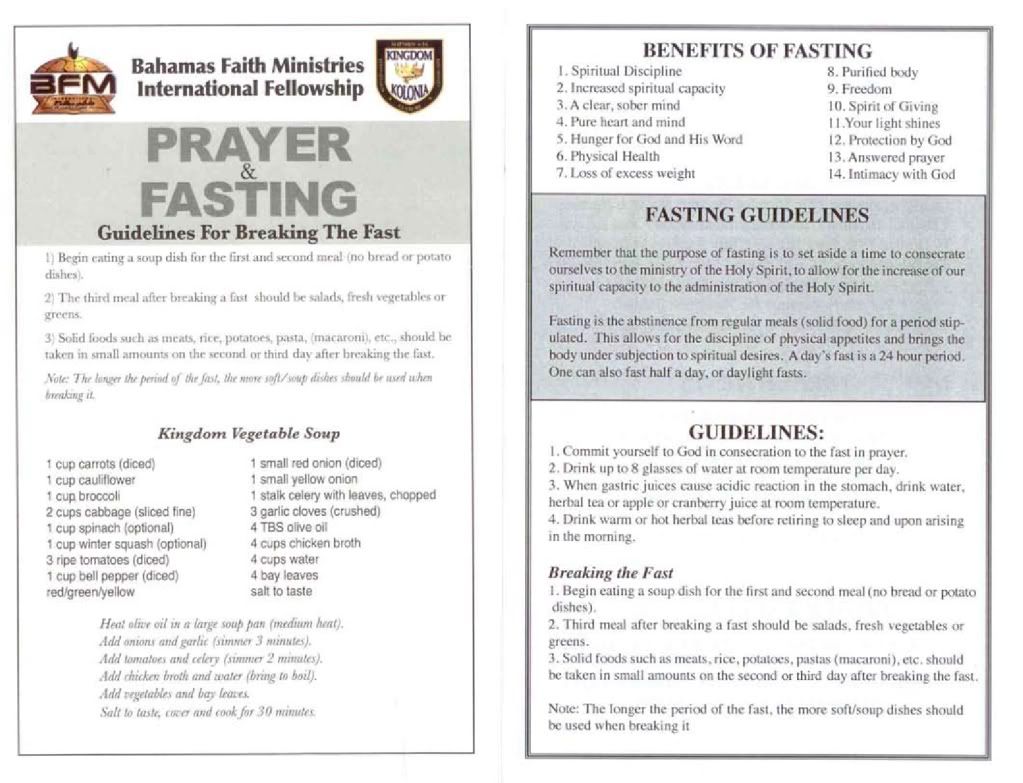 NEWS RELEASE REPORT FOR IMMEDIATE RELEASE
MYLES MUNROE PRINCIPLE SPEAKER AT ISRAEL LEADERSHIP SUMMIT WITH 186 NATIONS
Over 2000 leaders from one hundred and eighty six nationsgathered in Jerusalem for the 2012 ALL NATIONS LEADERS CONVOCATION at the Ramat Rachel Hotel and Conference Center where Dr. Myles Munroe from the Bahamas was the principle speaker for the fourth year consecutively.
Government, Corporate, Religious and professional Leaders from every continent attended this year's major leadership event Hosted by Dr. Tom and Kate Hess, President and founders of All Nations Convocation Jerusalem celebrating the twenty fifth Jubilee Anniversary. The global event plenary session and featured special tracks including Business leaders Summit, Government Leaders Seminars and a Women- in- Leadership seminar.
The International All Nations Leaders Convocation in Jerusalem welcomed Dr. Myles and Ruth Munroe who both were speakers this year and drew leaders from around the world including Democratic Republic of Congo, Ethiopia, Madagascar, Mali, Nigeria, Uganda, Somalia, Zambia, Zimbabwe, American Samoa, Australia, Jordan, Burkina Faso, Switzerland, China, Belgian, Russia, Taiwan, Israel, Fiji and the United States. Dr. Munroe facilitated sessions on leadership development, Government and Kingdom Principles.
Ruth Munroe was featured speaker for the ALL NATIONS 2012 CONVOCATION JERUSALEM ISRAEL's first Women's Leadership Seminar focusing on Women in leadership. Scores of women packed out the standing room only facility and testified of the impact Mrs. Munroe made on their lives at the Israel Leaders Summit yesterday.
The Primary event in Jerusalem All Nations Convocation was the special Government leaders Day on Sunday which begin with a special closed session with Arab and Jewish leaders at the Mount Zion Hotel focusing on the unifying foundations of the people of the Middle East and the role of Israel in international relations. Dr. Munroe along with Arab and Jewish leaders addressed the subject Arab Reconciliation and Peace with an audience of Government leaders from over 30 nations.
Dr. Myles and Ruth Munroe along with heads of government, parliamentarian, senators, African Kings, Chiefs and Congressmen and women were welcomed to the Israeli Government Knesset to meet with leaders of the Government.
Dr. Munroe and the delegates from over forty nations were addressed by the Vice Prime Minister of Israel, Hon. Moshe Ya'alon, who presented a full discourse on the past present situation facing Israel. The Vice Prime minister spoke on the biblical promises concerning Israel and the fulfillment of prophecy in our life time. The Vice Prime Minister of Israel, Hon. Moshe Ya'alon Also addressed the challenge of the Palestinian two-state issue and the tensions surrounding Iran pursuit of nuclear weapons and it implication for the whole world. The Dr. Munroe presented questions to the Government leader from Security to education.
The final event of the day was special "Covenant leaders Dinner" at the King David Hotel in Jerusalem where Dr. and Mrs. Munroe along with the delegation of Government leaders from over 40 nations meet with Knesset Members including Cabinet members, Civic leaders and Religious leaders from Israel. Dr. Munroe was asked to close the session with a brief address when he thanked the Knesset members and all leaders for their contribution to serving the purposes of God in the region and working for peace in the City of peace- Jerusalem-with a hope for a better future.
Dr. Munroe was invited to return as a key note speaker again for the 2013 All Nations Leaders Convocation Jerusalem.
---
2012 SWISS ECONOMIC FORUM WELCOMES DR. MYLES MUNROE FEATURED AS SPEAKER
Bahamian Leadership Coach and Consultant Dr. Myles Munroe was welcomed as the highly estimated Keynote-Speaker at the Swiss Economic Forum this week in Interlaken Switzerland. In the auditorium of over 1300 entrepreneurs, politicians, top executives and key people from the field of politics, science and media headed by chief host Mr. Stefan Linder commenced in the leadership and economic conference.
Dr. Myles Munroe was invited to present the keynote session at the SWISS ECONOMIC FORUM along with other Government and Corporate leaders on the topic of "Leading in times of Change and Crisis." It was the first time Dr. Munroe was officially in Switzerland and he also address leaders in the capital city of Berne for two additional days.
The Swiss Economic Forum was founded in November 1998 by the two young enthusiastic entrepreneurs Stefan Linder and Peter Stähli. Within five years, the Swiss Economic Forum became a top national organization for the encouragement of entrepreneurship and innovation in Europe.
Every year, 1300 leaders from business, politics, science and media participate at this unique high-profile summit. Dr. Myles Munroe was welcomed to The Swiss Economic Forum which bring together more than 1'300 Entrepreneurs as well as selected politicians, top executives as well as representatives from
academia
,
NGOs
, science and the media.
Stephan Linder, host of this historic event expressing his excitement in have Dr. Munroe as this year's Swiss Economic Forum said "In total, more than 1'300 participants gather for this high profile two-day event. We are focussing on the crucial issues and trends that are shaping business today and tomorrow. We focus on human resource, global business, innovation up to leadership and upcoming opportunities." He continued, "Dr. Munroe's unique perspective on leadership makes him an excellent contributor to our efforts here in Europe"
Dr Myles Munroe was introduced to the broad European Community through The Swiss Economic Forum which generates enormous media attention every year. More than 13 hours of live broadcasting is produced by Swiss State Television (SF). The forum attracts every year more than 120 journalists organizations, editors in chief, and several radio stations. The live broadcasting has an average audience of 150'000 people.
World Leaders @ Swiss Economic Forum
Dr. Myles Munroe name has been added to a list of outstanding world leaders who have graced the stage at the Swiss Economic Forum. The world's most renowned figures in the field of economic, leadership, science and innovation share their insights and provide actionable strategies for improving the company's performance. With our program, we bring in a new awareness of the need for business that is sustainable both economically and environmentally and therefore redefining the playing field on which businesses at every level can operate in the future. Every year the Swiss Economic Forum brings together an incredible line up of outstanding international speakers. With their tailor made speeches and background information they provide and share with the participants and entrepreneurs they generate a new awareness for of the need of business that is sustainable, both economically and environmentally and therefore redefining the playing field on which businesses at every level can operate in the future.
Dr. Munroe is now in the company of great leaders In the past, including personalities such as former UN Secretary General Kofi Annan, former US Vice-President Al Gore, serial entrepreneur Richard Branson, former premier minister of the united kingdom Tony Blair, former WTO Director-General Michael Moore, former President of Germany Gerhard Schröder, Mary Harney Deputy Prime Minister of Ireland, Anita Roddick, Founder and President of "The Body Shop", Dr. Victor F. Vekselberg, Russian entrepreneur and investor, Dr. Daniel Vasella, Chairman and CEO Novartis AG, Ruedy Giuliani, Former Mayor of New York City and many more. Of course every year the president of the Swiss government is among our keynote speakers, too.
Dr. Munroe and his wife Ruth continued on their speaking tour to Amsterdam Holland and Rome Italy.
---
MMI REPORT FOR LATIN AMERICA
OVER 15,000 ATTEND LEADERSHIP EVENT
DR. MYLES MUNROE ADDRESSES THOUSANDS IN BOGOTACOLUMBIA
Dr. Myles Munroe and his wife Ruth and team arrived in BogotaColumbia to over twelve thousand excited Columbians gathered at the Cubierto ElCampin Coliseum in Bogota Columbia at the 2012 CAP conference to hear Dr. MylesMunroe address the distinguished crowed.
Dr. Munroe and his wife Ruth were special guests of the Dr.Guillermo Maldonado and hosted in Columbia by Dr. Eduardo Canas Estrada. Dr.Munroe addressed the massive crowd on Bogota Columbia on the subject of howto Impact national development with the power of Biblical Kingdom Principles.
The response is the over twelve thousand (12,000) leadersfrom many Latin American nations including Venezuela, Chile, Mexico, Honduras,Guatemala, Peru, Panama, Cuba and many others, to Dr. Myles Munroe's message inBogota Columbia today May 4th was amazing.
Dr. Munroe will speak again in Bogota Columbia Today SaturdayMay 5th and to a crowd expected to swell to over fifteen thousand (15,000).Leaders attending this CAP event include Politicians, Business leaders,Pastors, civic leaders and thousands of lay leaders.
Dr Munroe is invited to return to Columbia to speak again in 2012 events in Bogota.
---
REPORT FROM GHANA
DR. MYLES MUNROEADDRESS LEADERS AND PREDICTS ECONOMIC EXPLOSION IN GHANA WEST AFRICA.
World acclaimedBahamian multi-gifted teacher, motivational speaker, leadership consultant,entrepreneur, businessman and statesman, Dr. Myles Munroe has said the oil findin Ghana makes the country one of the leading emerging third world countries ata time when first world countries were experiencing a consistent financialmeltdown.
"These are times when it is okay to be a third world country because the firstand second worlds are melting down whiles there is an explosion of newopportunities in the third world countries and Ghana is one of those countriespoised to experience economic explosion and assume a leadership role inAfrica," he said.
Dr. Munroe was speaking at a press conference at the beginning of his five-dayvisit to Ghana to hold business leadership seminars for present and aspiringbusiness leaders in Ghana, and also to meet with top politicians, includingPresident John Evans Ata Mills and other leaders. Dr. Munroe team consists ofMrs. Ruth Munroe, Dr. peter Morgan, President of the International Third WorldLeaders Association (ITWLA), Mr. Charlie Masala, Vice President of ITWLA.
The visit was at the invitation of renowned Ghanaian international pastor,leader, consultant, diplomat, statements, and businessman Dr. KingsleyFletcher, and it is being facilitated by Sparrow International.
It was designed to tap into the expertise, years of experience and deepknowledge of Dr. Myles Monroe on business, Christian, community, internationaland political leadership devoid of corruption, and characterized by integrity,and how that could drive economic development in Ghana.
The highlights of the visit would be the Achievers Power Dinner on Friday,March 2, 2012, at the Accra International Conference Centre with businessleaders; and the Aspirers Power Breakfast on Saturday, March 3, 2012 at samevenue, with a more youthful audience.
Dr. Munroe said this was the first time in 15 years since he last visited Ghanaand he was already impressed with the massive physical infrastructure he hadseen in Ghana so far, adding that the people of the Bahamas considered Ghana astheir roots so he was happy to return to Ghana with the good news that "thingsare going to get better in Ghana soon."
He said it was important to understand that in the scheme of global eventswhere the economies of first world countries were breaking down, it wasimportant to note that Africa was not part of the banking system of the firstworld so Africa would emerge when the first world falls.
"The future belongs to the emerging economies and Ghana is one of them andperhaps that is why you have begun to tap into (oil and gas) resources whichhave been hidden for thousands of years until now – it is no coincidence thatGhana discovered oil at a time when the West is falling – this is because Ghanais destined to be a leader in the emerging world," he said.
He predicted that the explosion of opportunities which have begun in Ghanawould attract thousands of real foreign direct investments into Ghana, addingthat he was personally going to champion investments from the Bahamas and fromother parts of the world into Ghana.
"I reach over 1.2 billion people with my television programs across the worldand I am going to use that platform to project the tourism and investmentopportunities in Ghana and drive investors into the country," he said.
Dr. Munroe noted that Ghana's thriving democracy, characterized by at least twosmooth transitions of change of power was a plus to the country because itassured investors of political, economic and social stability.
He however noted that without a solid, strong, competent, and well-groundedleadership, no nation or organization could experience and sustain anymeaningful development.
Dr. Munroe said the oil find puts Ghana on the verge of becoming global playerbut that also creates the temptation for corruption, which therefore requiresthat the resource find be balanced with the development of morally soundleaders, who would ensure that the profits from the resources benefits theentire country.
"This is where I come in - I have worked with presidents and governments acrossthe world training leaders with integrity to run the affairs of nations and Ihave come to believe that leadership is key to the progress of any country ororganisation – of something goes wrong or right with the progress of a countryor business it is always because of leadership," he said.
Dr. Munroe said nothing happens, changes, improves or is corrected withoutleadership and the state of the followers depends on the one leading them - soif the leader is weak and incompetent that would reflect on the followers andeventually on the entire community, organization or country.
He assured Ghanaians that during his meeting with business, political,community and religious leaders, over the five days he is in Ghana, he wouldpass on very practical principle-based and purposed-driven leadership skillswhich have worked for him as the founder and owner of five successful globalbusinesses, worked for his country, Bahamas, and for other countries andmultinationals he mentors.
"I would also be addressing the issue of national vision because without visionthe country will go in circles; and I will also touch on youth developmentbecause the future of the country depends on the competencies of the youth," hesaid.
BFM KINGDOM COMMONWEALTH DAY AND LOVE FEST CELEBRATION
BAHAMAS FAITH MINISTRIES will make history on Sunday February 12th in keeping with seasonal focus on Love during this special month with the introduction of a major event call - KINGDOM COMMON-WEALTH DAY and national LOVE FEST.
"I am pleased to invite you to cover the story of a major event this weekend at BAHAMAS FAITH MNISTRIES INTERNATIONAL at the diplomat campus as we will host the first "KINGDOM COMMON-WEALTH DAY celebration and our 4th ANNUAL LOVE FEST when we will feed all members and visitors and their entire families a full 4 course hot meal. Last year we fed over 3000 people from all over community." Said Sr. pastor Dr. Myles Munroe.
"This year's event is very important as we look at the Unemployment situation, rising poverty and hardship thousands of Bahamians are experiencing. We as a ministry with a focus on our 2012 theme: KINGDOM COMMONEALTH ECONOMY wish to demonstrate the reality the Church as a community can alleviate much of stress and lack among its members and their extended families by providing a COMMON SHARING OF OUR MATERIAL GOODS, MONIES AND FOOD STUFF with those who are running on hard times now," Said the Dr. Munroe.
Members of BFM were asked to bring from their homes anything that they wanted to share and give always to others who may have need for these items but due to hard financial times could not afford The items will be placed in front of the alter and outside in tents and anyone who have a need will be invited to come and take whatever they need at no cost.
This response is already overwhelming as thousands of dollars of clothing, appliances, food stuff and large furniture are being delivered all week.
This is a practical response to the economic struggles of many and we hope to bless thousands this Sunday with this we call OUR KINGDOM COMMON-WEALTH DAY AND LOVE FEST.
I hope this GOOD POSITIVE NEWS would be placed in a significant location in news media as it will encourage our community who are struggling with national depression and despondency.
God bless you and Thanks for what you do for our nation.
---
STATE GOVERNMENT WELCOMES DR. MYLES MUNROE FOR LEADERSHIP TRAINING PROGRAMS
Ondo State Government Host Dr. Munroe for Two national Leadership Program for Entire Government
Dr. Olusegun Mimiko, Governor of the Ondo State in Nigeria Africa extended a diplomatic welcomed Dr. Myles Munroe at the Governors Palace for the second year consecutively as guest of the Government as special consultant for a two-day Leadership Training Seminar for all Political Office Holders and other top Government Functionaries.
Ondo State Government organized the two-day intensive leadership training program as a continuation of Dr. Munroe's first Leadership training project in 2010. Under the theme; "Leading to Create a Legacy" top government official, joined His Excellency the Governor, the Deputy Governor, Missioners, Permanent Secretaries, Heads of Departments and leaders from every sector of the National administration, at the Ondo State Cultural Center in Adegbemile, Akure, for the program facilitated by Dr. Munroe.
"Today I am pleased to once again welcome one of the world's most renowned leadership consultants and motivational speaker to our fine city" said the Governor Mimiko, "I am still trying to recover from his first visit to us last year when he inspired me to be a more focused and productive leader. He changes my life forever and I expect no less on this occasion."
Dr. Munroe responded to the Governor's welcome stating; "Today again I feel like am returning home and look forward to a rewarding and productive two days with the many outstanding distinguished leaders of your administration." said Dr. Munroe.
As part a strategic planning session with the stake holders of the upcoming Public Service Institute Dr. Munroe was led by His Excellency the Governor to speak at a senior public service seminar and after which he was taken on a tour of the construction site of the New Ondo State Leadership Training Institute which was a project inspired and birth out of Dr. Munroe's first visit. "Today I am proud and deeply impressed by the Governor's proven commitment to Leadership training evidenced by this beautiful structure rising from the dust and look forward to returning many time to contribute to its programs." said Dr. Munroe.
Speaking to the scores of media persons who followed Dr. Munroe and the Governors delegation, the Governor officially announced; " I am pleased to announce the official appointment of Dr. Munroe as to our new Leadership Institute Council and we look to him to guide us in its' development and designing its curriculum."
Dr. Munroe was then taken by the Governor on a tour of a two newly constructed Schools representing the government's commitment to education by building fourteen new state of the arts schools. Dr. Munroe was then driven to the Ondo Cultural Center where Cabinet Ministers and Commissioners, and other top government functionaries for the day of intensive leadership session. Dr. Munroe addressed the entire government leadership on the topics, The Spirit of Leadership, How leaders Inspire and Influence Change, Leading through Crisis, and Succession in Leadership.
The of Ondo State Government in its plan to include many other sectors to benefit for Dr. Munroe's Leadership Training sessions invited Dr. Munroe to Facilitate a special Women in Leadership Seminar with women from Government, heads of NGOs and Secretaries in the National Administration. The women's event was hosted by the wife of the Governor and First Lady of Ondo State.
Dr. was also presented by The Ministry of Employment and Productivity for a Leadership training session with over two thousand youth and aspiring leaders selected by the government's National Youth Corp. Dr. Munroe Addressed the packed Governors Center on "Discovering your Personal leadership Potential."
The final session organized by the Ondo State Government was a special session sponsored by the Governor for Dr. Munroe to address the pastors and spiritual leaders of the Community. Dr. Munroe spoke to the spiritual leaders on "The Role of the Church in national Development."
"I am excited to see the hunger and deep commitment by all sectors of the community to personal leadership development and I look forward to returning next year to continue to the process of transforming followers into leaders and leaders in the Agents of Change." Said Dr. Munroe.
Dr. Munroe final meeting was with the Government Director of Training and Personnel Development to discuss Dr. Munroe and the International Third World Leaders Association (ITWLA) role in assisting the Government of Ondo State in developing the Leadership programs for the New State Leadership Training Institute.
Dr. Munroe then left Ondo state for the state of Warri in Delta State to speak at state wide leadership Summit hosted by Pastor- Bishop Ayo Oritsejafor.
Thank you for your support and prayers for Dr. Munroe as he takes the Yeast of the Kingdom into the Halls of Power and affect nations with the Kingdom principles.
REPORT PART TWO
DR. MUNROE VISTS AND SPEAKS AT DELTA STATE LEADERSHIP EVENTS
Hosted by the president of the Nigerian Christian Alliance representing over 15 million believers , Bishop Ayo, Dr, Myles Munroe was welcomed to the City of Warri in Delta State Nigeria for a Stats Leadership Training conference.
Dr. Munroe was assigned a full state security detail by the Government and received a warm official welcome by the protocol team of the organization.
Dr. Munroe facilitated three leadership training session with attendance up to 30,000 people in Warri. "This is my first trip to Delta State and I am honored to be invited to this beautiful city with such great potential." said Dr. Munroe.
---
BFM FREEPORT FELLOWSHIP REPORT
BFM OPEN NEW BOOKSTORE AND DEDICATES NEW FACITLITY
Scores of excited citizens from Freeport Grand Bahama gathered at the Evergreen Shopping Plaza for the historic Grand Opening of the Faith Life Book and Music Center, the first of its kind in Grand Bahama.
President of the Grand Bahama Port Authority, Mr. Ian Rolle addressed the audience declaring that the opening of this Bookstore is a vote confidence of Bahamas Faith Ministries International in the Freeport Economy and community and serves as good sign that the situation in Freeport is turning around. "We are excited to see this day when a business enterprise dedicated to the disseminating of knowledge that could change the mindset of our citizens is opening in the community of Freeport." he said, "It is my hope that all the citizens of Freeport and Grand Bahama would patronize this fine store and enhance their personal development both spiritually and intellectually." said Mr. Rolle.
President of Bahamas Faith Ministries International and senior Pastor of BFM Fellowships, Dr. Myles Munroe was on hand to also address the group and stated; "The most important pursuit in life in Knowledge and today this bookstore establishes a well-spring of knowledge of the truth that we hope the citizens of Freeport Grand Bahama will come here to drink deep from the resources within these walls."
The new bookstore was opened officially by the ribbon being cut by the Mrs. Ruth Munroe, wife of Dr. Munroe, Alice Cooper, Wife of dr. Havard Cooper, Chairman of the Board of BFM Freeport fellowship, and Mrs. Barbara Rolle, Wife of Mr. Ian Rolle, President of the Grand Bahama Port Authority.
KEEP US IN PRAYER FOR KINGDOM SUCCESS!!
---
SPECIAL REPORT
2011 GLOBAL LEADERSHIP SUMMIT
OVER 60 NATIONS ATTEND PREMIER LEADERSHIP EVENT IN NASSAU, BAHAMAS (see Photos)
The Deputy Prime Minister and Ministry of Foreign Affairs of the Government of the Bahamas, Hon. Brent Symonette and former Prime Minister of the Bahamas and Leader of the Opposition, Rt. Hon. Perry Christie addressed the more than 1500 delegates from over 60 nations at the 2011 Global Leadership Summit hosted by the International Third World Leaders Association (ITWLA) and Myles Munroe International (MMI) in Nassau at the Sheraton Nassau Beach Resort.
ITWLA and MMI in partnership with the Ministry of Tourism welcomed the Leaders from nations near and far who came expecting to benefit significantly from this convergence of dynamic speakers and facilitators for this week of leadership training.
Delegates to the Global Leadership Summit came from all many nations including the Republic of South Africa, Ghana, Nigeria, Zambia, Venezuela, Philippines, Mexico, Brazil, Jamaica, Barbados, Bermuda, Trinidad and Tobago, Canada, England, c Republic of Congo, Ukraine, Haiti, St Thomas, Australia, Guyana, Argentina, Israel, France, Kenya, Fiji, Cuba, Argentina, Australia, Swaziland, India, Belize, Brazil, Honduras, Costa Rico, France, Great Britain, and the United States.
The Ministry of Tourism hosted the delegates to a special reception on Monday evening before the first Plenary session with Dr. Myles Munroe who addressed the conference on the theme.
The Deputy Prime Minister, Hon. Brent Symonette address the conference and welcome the delegates to our shores stating, "We in the Bahamas are honored to host this very strategic event and assure you that your time here will be transformational as you deliberate on this most important theme- Principles of Personal, Corporate and national Leadership."
The former Prime Minister of Bahamas and present Leader of the Opposition Rt. Honorable Perry Christie followed the DPM reminding the outstanding packed audience of leaders and stating; "The Global Collapse and disintegration of National Economies, the National Uprising and explosion of unrest in the Middle East and Europe, the rising exposure of Corporate and White Collar crime, the violation of religious and moral trust, the fall and prosecution of National Political Leaders, makes leadership the most important discussion in our time and thus this event is critical and timely."
Senior Host, dr. Myles Munroe challenged the international cadre of world leaders; "We are generation of leaders who must effectively address the issues such as the sexual orientation revolution, global and local terrorism, Famine, Growing Poverty, Social and Political Disillusionment, the personal and national devastation of Natural Disasters, Health Epidemics, failing education systems, and the emergence of Third World Economies and Global Trade Transitions, the plight of the Environmental fears and the flight of Refugees and immigrants, with wisdom that is beyond our experience."
This year's Summit theme:, "REDISCOVERING THE PRINCIPLES AND POWER OF PERSONAL, CORPORATE AND NATIONAL LEADERSHIP" was presented in three day tracks facilitated by World renowned speakers and facilitators from around the world in every discipline and sphere. Their sessions will consisted of intense study, facilitation of ideas exchange, discussion and equipping each Leader with a renewed sense of Purpose, Conviction, Vision, Passion and skills to face this 21st Century World of new challenges.
The four day Global leadership Summit brought together leaders and aspiring leaders from all disciplines including politicians, legal professionals, government administrators, medical professionals, Educators, business leaders, and corporate executives, entrepreneurs, religious leaders, managers, supervisors, law enforcement agencies, college professors and students, media professionals and CEOs.
President of ITWLA Dr. CB Peter Morgan, Introduced the Mission and Vision of the International Third World Leaders Association (ITWLA), and invited all leaders to join the growing global network of leaders.
Dr. Morgan stated during his session on national values and Moral, "The present and new emerging challenges our world face today will not be solved by old theories and will require trained, competent, skillful, wise and confident leaders in every discipline. Governments everywhere seem to be paralyzed and bankrupt of ideas to address their national problems. Many have reverted to turning this frustration on their own citizens who in turn rise up against their cultural, social and political and religious institutions. There seem to be a void of leadership to effectively rise to the challenge of a world screaming for solutions"
Other speakers to the global event included awarding winning sales and leadership expert, Bob Harrison, entrepreneur trainer and corporate businessman, Larry Jordan, Bahamas Government Minister of State for Finance, Hon. Zhivargo Laing, leadership training expert and CEO of Williams Consulting, Leon Williams, City Council Woman of Southfield Michigan, Sylvia Jordan, VP of Training and Organization Development for Kerzner International, Mrs. Beverley Saunders, Entrepreneur and Businessman, Dr. Dwight Nichols. Other faculty includes Dr. Jerry Horner, Raphael Massiah, Dr. Peter and Patricia Morgan, Larry Jordan, Dr. Richard Pinder, Dr. Dave Burrows, Pepe Ramnath, Bertril Baird, Martin Williams, Derek Grier, Dr. John Rogers and Chairman of ITWLA, Dr. Myles Munroe.
A special feature of this year's event was the Global Leadership Round Table chaired by Executive Directors of the International Leadership training Institute, Dr. Patricia Morgan on which leaders from over fifteen nations presented their perspectives on leadership in Third World Leaders.
This Global Leadership Event concluded with an Awards Luncheon were hundreds gathered to celebrate the Honorees for 2011 and all participants received their certificate of completion. There was also a special Commissioning ceremony where a over ten leaders were sent out to make a difference in their nations as leaders.
---
SOUTH AFRICA REPORT
DR. MYLES MUNROE IMPACTS SOUTH AFRICAN LEADERS IN ALL DISICIPLINES
Scores of Excited South African Youth greeted Dr. Myles and Ruth Munroe and their Bahamas delegation at the OR Tambo International Airport in Johannesburg South Africa for a ten day leadership Training tour of the country.
Dr. Munroe and his team touched down in South Africa at 5:30pm and was whisked immediately of to prepare to speak at their first event, Makarios Men's Leadership Conference, held at the Sandton Convention Center at 7:00pm.
A capacity crowd of young and older men as Mentors and Mentees gathered to hear Dr. Munroe speak on the Role and Importance of men in Nation building and mentoring future leaders.
Directors of ITWLA and MMI South African office, Tony Sebastiao (Director) and Charlie Masala (Vice President-ITWLA), were the host of Dr. Munroe Travel Team which included Mrs. Ruth Munroe, Mr. Merrit Storr, Member of BFMI Board of Governors, Miss, Agatha, BFMI Manager of BFMI Television Division, Mr. Ellery and Mrs. Renee Lockhart, Members of BFMI Fellowship in Nassau Bahamas.
Day two in South Africa began with a Business Leaders Breakfast Seminar in Johannesburg hosted by Dr. Alex and Busie Tsela, and included South African Government Minister of Economic Development, MEC Qedani Mahlangu who welcomed Dr. Munroe and his party to South Africa. Dr. Munroe addressed the hundreds of Business Leaders on the Principles of Successful Business Development.
After the Business Leaders Seminar Dr. Munroe and the Team was whisked of the National Gallagher Conference Center where over 2000 young people were waiting for Dr. Munroe and the Government Minister of National Economic Development to facilitate a special Leadership summit. The crowed began celebrating as Dr. and Mrs. Munroe and team entered the packed Auditorium.
Dr. Munroe addressed the thousands of South African Youth on "Discovering the Hidden leader Within" and the response was tremendous as thousands shouted affirmations to the dynamic message.
Dr. and Mrs. Ruth Munroe and the BFM/MMI Team were then taken to the Outreach Christian Community Church in Centurion South Africa for the evening session where over 3000 excited South Africans waited eagerly for the message of The Kingdom in a special Kingdom Session.
On Sunday October 16th Dr. Myles and Team were welcomed by pastors John and Mandri Roebert to Choose Life Church where Dr. Munroe, pastor Ruth and the Bahamas Team shared with the packed center with over 3000 people from all races in South Africa. It was a life changing session on Kingdom Authority.
Dr. Munroe and team were hosted to a special Luncheon in his honor at Farm Inn Hotel and Game park in South Africa where they enjoyed a first class South African meal and then enjoyed an afternoon Safari viewing the lions, wildebeests, and other wild animals in the park.
On October 17th Dr. Myles and Ruth Munroe and Team then flew to the South African City of Durban on the Coast for a series of Leadership Training Sessions. The seminar hosted by African Mayibuye Leadership Association was attended by Government leaders, Business professionals, pastors, and Civic leaders. At the two-day training seminars Dr. Munroe addressed the topics of National Leadership, Vision, Character and ethics in Leadership.
Dr. and Mrs. Myles Munroe and team travelled from Durban by private aircraft to their next assignment in Nelspruit for a special Government leaders and business professional and pastoral leaders conference again hosted by Dr. Negross Manana. Hundreds were inspired, motivated and impacted by the powerful presentation of Dr. Munroe on the need for Visionary Leadership in South Africa.
The same day Dr. Munroe and team boarded their private flight to the next city of Mpumalanga hosted by ITWLA member and Trustee Joe Singh. The Mpumalanga Leadership Summit was the first of its kind and was attended by over one thousand leaders from the community. Dr. Munroe and his team was welcomed to the city by the mayor and other Government leaders at the Middelburg Community Center. The response was exceptional as Dr. Munroe once again addressed the need for visionary ethical leaders.
After returning to Johannesburg for the team visited the Mandela square for a native South African Lunch before departing for Home that afternoon. Thanks for your continued prayers and support.

---
DR. MYLES MUNROE LEADERSHIP IMPACT REPORT FROM JERUSALEM ISRAEL
DR. MYLES MUNROE ADDRESS 2000 LEADERS IN JERUSALEM
Over 2000 Leaders and delegates from over one hundred and sixty (160) nations gathered in Jerusalem for the 24th Annual ALL NATIONS CONVOCATION 2011. Dr. Myles Munroe for the third year consecutively, addressed Top Government leaders, Corporate and Business Executives, Kings and Heads of States, Pastors, and laymen converge on the City of Jerusalem at the Ramat Rachel Hotel for leadership Training session and to pray for the nations of the world.
Renowned Bahamian Leadership Consultant, professional Coach and Government Advisor, Dr. Myles Munroe was invited for the third year in a row at featured speaker at this global event. Dr. Munroe and his wife his wife Ruth were special guest of the Leadership Summit and were asked to address the summit both in both plenary and special Business leadership forums. Addressing the opening Session for Government Leaders before Dr. Munroe's speech was Deputy Prime Minister of Israel.
Israeli vice Prime Minister Moshe Ya'alon, a former chief of Israeli occupation armed forces, said on Tuesday night that Israel is faced with challenges on all side and will not compromise its position on its right to exist. H also stated that Israel has the technological capability to launch a military strike against Iran if there is a threat and will not allow Iran to develop Nuclear weapons..

Addressing a conference on of over 150 nations, Ya'alon said Israel's is ready to defend and protect itself militarily but need the Believers in the Bible to stand with Israel in its hour of greatest test.
Dr. Munroe addressed leaders at this years' Jerusalem Leadership Summit from Government, Corporate, Business and Religious leaders from China, Philippines, Samoa, Nigeria, Ghana, Democratic Republic of Congo, India, the Caribbean, Australia, Jordan, Egypt, Switzerland, Tanzania, Kenya, Lebanon, Syria, Libya, South Africa, Zimbabwe, Taiwan, New Zealand, Fiji, Austria, United States, Britain, Mexico, Brazil, Japan, Italy, Germany, Canada, and many others were impacted by the kingdom principles of leadership, Government and Business facilitated by Dr. Munroe.
Dr. Munroe and his wife Ruth were also special guests along with governmental delegation at a private session in the Israeli Government Knesset to discuss the middle east challenges focusing on the current issues of the creation of the Palestinian State. Addressing the meeting was Hon. E. Maramwidze Hamandishe, Member of parliament and Minister of development.
Dr. Munroe was invited to participate in the contribution to the discussion and spoke concerning the complications of the situation facing the leadership of the Government of Israel in relation to the Palestinian United Nations resolution for the creation of a sovereign state.
Dr. Myles and Mrs. Munroe and team then moved on to the King David Hotel for the formal dinner with Government leaders from the members of the Knesset from the Israeli Government and Government leaders from Africa, Asia, Europe and the Arab States. Presentations were made members of the Knesset, parliament leaders Ghana, Nigeria, Zimbabwe, Democratic Republic of Congo, Europe, Italy and Tunisia. Dr. Munroe was asked to address the leaders and he spoke on the responsibility of Israel to the nations. The impact was tremendous.
President of the Senate of the Republic Italy Senator Lucio Malan joined Dr. Munroe as he received the special All nations Government Leader of the year for his outstanding work in canvassing support for Israel in the Government of Italy.
Dr. Munroe was asked to pray for the Government and Religious Leaders from the Knesset, Jordan, Palestrina, Egypt and many other nations.
Tomorrow October 5th Dr. Munroe will address the 2000 delegates gathered at the Ramat Rachael Hotel on Kingdom Leadership Influence in Government and national development.

---
DIPLMATIC MISSION REPORT FROM SOUTH AFRICA
DR. MYLES AND RUTH MUNROE IMPACT THOUSANDS IN SOUTH AFRICA
MISSION TO SOUTH AFRICA -AUGUST 26-SEPTEMBER 1ST
JOHANNESBURG- SOUTH AFRICA
Excitement filled the air at the Johannesburg Airport as the ITWLA and MMI South African office management and members of ITWLA welcomed Dr. Myles and Ruth Munroe along with their Son, Chairo to South Africa once again.
Our south African leadership team and members of the ITWLA Board of Trustees, Tony Sebastiao and Charlie and Xoli Masala along and Joe Singh greeted the Munroe team and travelled immediately by train from the Airport directly to a special welcome reception Dinner with over 35 business and Government leaders at the Quartemain Hotel hosted by Mr. Bheki Sibiya, CEO of the Chamber of Mines for the SA Government.
Dr. Myles received a full report on the state of South Africa and addressed the group on 21st Century Leadership. Joining Dr. Myles and Ruth was the Fist Granddaughter of President Mandela who graciously received Dr. Munroe latest books as a special gift to President Mandela.
Day 2, August 27th 2011 Dr. Munroe met with the entire media group of all major radio and television stations of South Africa for an official interview.
Dr. Myles and Ruth Munroe were then welcomed by the Host of Women in Leadership event hosted by Empowaworx headed by Mr. Simphiwe. Over 500 excited women attended the historic event and the response to Dr. Munroe's message was evident.
DURBAN- SOUTH AFRICA
Day Three, Dr Myles and Ruth Munroe with the son Chairo and team departed Johannesburg for Durban South Africa where thousands waited to receive the team at the Jubilee Kingdom Conference hosted by Dr. Basil and Anne Tryon, pastor of New Covenant Fellowship.
Over 5000 hungry harts attended every session at the Jubilee Kingdom Conference where Dr. Munroe was the featured speaker for the three days and six session. His message on the Kingdom of God impacted every soul present and the church leaders embraced the challenge to preach the Message of the Kingdom.
"I have been in the ministry for the past 30 years and I must confess that Dr. Munroe is the greatest teacher of the Kingdom I have ever heard." said Bishop Tryon of NCF in Durban South Africa as he addressed the standing room only crowd of over 5000.
MISSION TO NAMIBIA
On Wednesday August 31st, Dr. Myles and Ruth Munroe along with their son Chairo and the South African leadership team completed their final session at the Durban Kingdom conference. They were then taken by private jet sent by the Government of Namibia for an official state dinner with the Government leaders and community leaders. On September at 9:30am Dr. Munroe is scheduled to speak at the first session of the Namibia National Government Executive Leadership Summit on the Power of Philosophy in Leadership.
Dr. Munroe then continued his leadership training sessions with The Namibia Executive Leadership Summit on the topic 10 Qualities of the Future Global Leaders. The final session focused on The leadership Keys of mentoring and Succession and government, civic and corporate leaders attended the dynamic session the impact was tremendous.

---
OVER 20 NATIONS GATHER FOR KINGDOM TRAINING SEMINAR IN THE BAHAMAS
Leaders, Students, Business Owners, Pastors, Ministers, Educators, Ambassadors, and Political leaders from over twenty nations converge on Nassau in the Bahamas for the 2011 Myles Munroe Kingdom Training seminar.
They came from Brazil, Canada, Fiji Islands, Germany, Ghana, Guatemala, Hungry, Italy, Jamaica, The Netherlands, Norway, Papua New Guinea, South Africa, Suriname, United Kingdom, the United States and many nations for the 2011 Myles Munroe Kingdom Training Seminar under the theme "Understanding the Kingdom Theology and Concepts of Law, Citizenship and Authority".
The opening session commenced with Dr. Myles Munroe welcoming the delegates from around the world and afterward delivering a powerful teaching on Understanding the Kingdom.
Hundreds of eager attendees armed with their complete curriculum packet, I pads, lap tops and note books, packed the Diplomat Center all focused on the Subject of the Kingdom and ready to study with Dr. Munroe and his team of presenters.
The 2011 Myles Munroe Kingdom Training Seminar brought together some of the most outstanding facilitators on the subject of the Kingdom. Dr. Richard Pinder addressed the subject of Kingdom Authority and Human Resources, followed by Dr. Rick Kendall who did an excellent job presenting on Kingdom Authority Establishing Your Destiny.
Dynamic sessions at the Myles Munroe Kingdom Training Seminar were also facilitated by Dr. Darrell Wilson who's session focused on Kingdom Theology, Dr. Pepe Ramnath addressed the issue of Environment, Stewardship and Kingdom Citizenship, Dr. martin Williams dealt with the Kingdom Education and the Power of Ignorance, and Dr. Jerry Horner did an amazing job on the subject of Kingdom Theological Foundations.
The two session facilitated by Dr. Guillermo Maldonado of El Rey Jesus Ministries at the Myles Munroe Kingdom Training Seminar, were demonstrations of the Power of the Kingdom and saw the application of all the principles and precepts taught in all the sessions. Scores of attendees testified of physical healings and the impact of the Glory of the King in the sessions.
Dr. Myles Munroe presented a additional session on How to Teach the Kingdom in The Marketplace which was the highlight of all the students had learned and provided practical principles for applying the Kingdom to everyday life.
The final session was a panel with all the speakers who answered questions from the audience and gave good advice to all who attended. Dr. Munroe then thanks all the delegates and students who attended the Kingdom Training seminar and closed the 2011 event with a commissioning prayer.

---
AMBASSADORIAL IMPACT REPORT FROM NIGERIA
DR. MYLES MUNROE IMPACT GOVERNMENT, CORPORATE AND COMMUNITY IN NIGERIA- AFRICA
For Dr. Myles Munroe, the past four days were filled with meeting with the Secretary of the Federal Government of Nigeria, Business and Corporate Leadership Seminars and Thousands of local and lay leaders in Abuja, Ando State, Lagos and Victoria Island in Nigeria.
Dr. Munroe meet with top government leaders and decision makers to discuss present and future plans for leadership Training program and ongoing development of projects to produce quality managers in Africa.
Dr. Munroe also facilitated leadership Training Seminars where over 4000 participants showed to for the power packed session in Nigeria.
Dr. Munroe was also guest of major ministries and community organizations and churches to speak at a number of events on Leadership and the Kingdom. The impact was evident as standing- room-only crowds sat spell bound taking notes and responding with loud affirmations.
"Africa is emerging and we must contribute to the development of high quality of leaders from this important and resourceful continent." said Dr. Munroe.
THANKS FOR YOUR PRAYERS AND SUPPORT!
---
PRESS REPORT FROM AFRICA - NIGERIA
DR. MYLES MUNROE FACILITATES LEADERSHIP SEMINAR IN NIGERIAN CAPITAL- ABJUA
Today, Wednesday July 20th Leaders gathered in Capital of Nigeria and the center of political power, Abuja at the Transcorp Hilton Abuja Hotel for a special leadership Training session with world Renowned Consultant and Leadership Training specialist, Dr. Myles Munroe from the Bahamas.
Dr. Munroe travelled yesterday from the Capital of Brazil, Brasilia, where he trained over 5000 leaders to Lagos Nigeria and then directly on to Abuja for today's special session with leaders in a private session.
Dr. Munroe addressed the topic of leadership and management emphasizing the need for leaders in Third World Developing nations concentrate on formal leaders development at the Abuja Leadership Seminar in Nigeria. "I have read many of his books and their impact on life is permanent, but to see him face to face and be in the same room with Dr. Munroe is the highlight of my year." said member of Nigerian government Remi Ulo.
Dr. Munroe leadership tour of Nigeria continues with a special meeting scheduled with the Secretary of the Federal Government tomorrow, and then on the Lagos for additional session with business and church leaders.
"I am amazed and humbled by the demand placed on our work for assist in the development of quality and component leadership our emerging nations. This is my mission, passion and vision, to see a new cadre of leaders produced in our Third World Nations." said Dr. Munroe.
Dr. Munroe invited all the leaders to join the Intsernational Third World Leaders Association where he serves as Chairman of the Board of Trustees, and the response was overwhleming.
---
KINGDOM AMBASSADORAIL REPORT
BRAZIL REPORT - BRASILLA
SARA NOSSA TERRA CONVENTATION
DR. & MRS. MUNROE IMPACTS 5000 LEADERS IN MEETINGS IN BRASIL CAPITAL- THE EMERGING NATIONS EMBRACINH KINGDOM LEADERSHIP
On July 15th Arriving in Sao Paulo at ten o'clock in the morning my wife Ruth and I had one hour to catch our next flight to the beautiful capital city of Brazil, Brasilia. After landing at the airport I Dr. Munroe was taken directly to Sara Nossa Terra Central headquarters where over 5000 leaders were waiting for with great anticipation for his first session.
Dr. Munroe addressed the standing-room-only hall of over 5000 Brazilian leaders in the Governing Capital of Brazil on the topic of Discovering your Leadership gift and serving it to your world.
The response to the intensive leadership session by Dr. Myles Munroe was overwhelming as thousands of eager Brazilian leaders from every profession and discipline rose to their feet over and over again in affirmation of the dynamic message on Servant Leadership.
Dr. Myles and Ruth Munroe were host in the Brazilian Capital by former member of the Brazilian Congress and Executive member of the International Third World Leaders Association IITWLA) Board of Trustee, Bishop Robson Rodovalho, who is the founder and Senior Overseer of one the most powerful and influential National Ministry in Brazil, Terra Nossa Terra (Heal our Land).
Dr. Rodovalho introduced Dr. Munroe and one of the Apostolic Coverings of the Ministry here in Brazil and affirmed as one of the greatest teachers on the subjects of the Kingdom and Leadership in the world today.
After returning to the Hotel for three hours rest Dr. Munroe was once again ushers into one of the largest areas in the Capital city Brasilia, the Brasilia Pavilion City Center for the every session with over 15,000 anxious believers Kingdom Citizens received him and his wife with a resounding standing ovation.
Dr. Munroe addressed the excited crowd of over 15,000 attentive Brazilians at the Brasilia Pavilion of the City Area on the topic of Kingdom Authority and Royal Favor. His message was interrupted with resounding applause and shouts as and revelation of the Kingdom Message impacted the hearts of hungry Brazilians.
The following day, July 16th Dr. Myles and Ruth Munroe arrived at the new Sara Nossa Terra "Faith Arena" where over 20,000 highly motivated and spiritually hungry Brazilians packed the standing room only hall in the capital City Brasilia.
Joining Dr. and Ruth Myles Munroe, in attendance for this special leadership ordination celebration and dedication service in the Brazilian capital hosted by founding Visionary and Senior Bishop Robson Rodovalho were scores of Bishops, Pastors, Business, Professional and lay-leaders and over 20, 000 kingdom citizens.
Bishop Robson while introducing the highly excited standing room-only crowd of over 20,000 states, "Dr. Myles Munroe was invited to Brazil as our principle guest speaker for this special occasion because he is one the most outstanding leaders of our times and has serve and inspired the growth this ministry of Sara Nossa Terra. I consider him my bishop and look to him for leadership in my own life."
Dr. Munroe addressed the 20,000 strong crowd on the timely subject of Submission to "Kingdom Authority." As tears flowed, thousands responded to the messages and leaders at all levels realized that value and priority of submission to Godly Kingdom Authority.
After Dr. Munroe's powerful message on Kingdom Authority to 20,000 Brazilians at the Faith Center in the Capital of Brazil, Bishop Robson Rodovalho call all his leaders to submit to the laying on of hands by Dr. Munroe and the rededication of his entire leadership team to the work of the Vision of Sara Nossa Terra. " Ruth and I am humbled and amazed by the reception, respect and humility of the Brazilian people to my message of the Kingdom and believe this nation is emerging as a world leader because of the spiritual revival taking place here today." said Dr. Munroe.
Dr. Munroe is scheduled to speak to two final sessions in Brazil on July 17th before leaving for Lagos Nigeria to facilitate leadership training for 500 members of the Ondo State Government. Pray for his safe travels and the doors opportunity opened by the Lord as he continues his Kingdom assignment of Transforming followers into Leaders and Leaders into Agents of Change. Thanks for your Partnership and Prayerful Support.


---
PRESS RELEASE- FOR IMMEDIATE RELEASE
LEADERSHIP BOOK PRESENTED TO ENTIRE PARLIAMENT AND HOUSE OF ASEMBLY
Member of Parliament and the entire House of the Assembly each received copies of a newly released Leadership book, Passing It On, which was presented by renowned Bahamian author, leadership consultant, Chairman of the International Third World Leaders Association,(ITWLA) and Sr. Pastor of Bahamas Faith Ministries International, Dr. Myles Munroe.
Dr. Munroe was invited by the Speaker of the House the Hon. Alvin Smith, on Wednesday July 6th to make the official presentation of copies of his newest book, "Passing it On" to each of the forty one members of the Honorable House of Parliament. "We wish thank Dr. Munroe for investing in our leaders and appreciate his ongoing contribution to our nation at large.", said the speaker.
Dr. Munroe's newest release Passing It On, which focuses on Mentoring and Succession in Leadership has already been recognized as Publishers Weekly in the United States as one of his best works is hailed as a landmark presentation on the subject.
The International Best Selling Author of over forty-five books emphasized the need for leaders to see their true legacy in the people and not the projects they produce.
Each member received an autographed of the book and expressed their delight for the contribution Dr. Munroe continues to make to leadership development not just here in the Bahamas but around the world.
Members receiving copies included Prime Minister Hon. Hubert Ingraham, leader of the Opposition, Hon. Perry Christie, Hon. Speaker of the House, Alvin Smith, Hon. Branville McCartney, Hon. Bernard Nottage , Hon. Zhivargo Laing, Hon. Carl Bethel, Members of Parliament, Glenys Hanna-Martin, Alfred Sears, Vincent Peet, and Fred Mitchell any others.
Laini Brown, Public Relations manager of the Major New York, Boston and Nashville based Publishing Company, Hachette Book Group, said; "We are especially pleased to partner with Dr. Munroe who we believe is the most outstanding author to emerge from the Caribbean region and we consider this book, Passing It On, as the pinnacle of his dozens of books."
The Publishers Director of Publicity Ms Brown also commenting on the presentation to the Bahamas Government stated; "We are especially honored and excited to make copies of this new release on leader available to the Government of Bahamas and consider this a most valuable investment and contribution to enhancing the leadership of many nations."
The new release is was distributed to over 35,000 bookstores throughout the United States and will be further distributed to over 80 countries worldwide in many languages.
Dr. Munroe, commenting on his time in the Cabinet; "I am honored, humbled and overwhelmed by the opportunity to present this book to the Government and Parliament as I have had the same opportunity in many other nations. I look for the opportunity to contribute in more ways to my government and country."
The new book, Passing It On, was presented to the entire Cabinet earlier in the week when Dr. Munroe was invited by the Prime Minister to share in the formal cabinet session.
The New book is available in over 35,000 bookstores throughout the United States and is also available in local bookstores and on Amazon.com and other outlets.
Contacts:
DIPLOMAT MEDIA
Syann Thompson
242-376-8355
syannthompson@gmail.com
Nassau, Bahamas

Hachette Book Group- New York - Boston - Nashville
Laini Brown
Publicity
Hachette Book Group: FaithWords/Center Street HBGUSA
12 Cadillac Drive, Suite 480 , Brentwood, TN 37027, Phone-
615-371-7763., Fax-615-371-7709
MYLES MUNROE ISRAEL FEAST OF PENTECOST KINGDOM SUMMIT
REPORT #1
Shalom and Greetings from Jerusalem Israel!
Ruth and I along with my partner and brother Roni Wexler along with over 120 kingdom citizens and pilgrims from over 30 nations began our first day today in Jerusalem Israel for our
ISRAEL KINGDOM STUDIES TOUR.
The excitement and anticipation was like electricity as the global group arrived at the Ramada Jerusalem Luxury Hotel in the heart of Jerusalem.
Partners, kingdom students, friends and family, pastors, teaches, laymen and professionals joined Dr. Myles and Ruth Munroe for the years' 2011 Israel Kingdom Studies tour.
Dr. Munroe led the group of excited pilgrims to the Model of Jerusalem , then to Shrine of the Book to see the Dead Sea Scrolls, then it was on to the peak of Mt. Scopus, where the group saw their first view of the City of Jerusalem.
Dr. Munroe then led the group of over 120 pilgrims to the UPPER ROOM in the heart of the Old City of Jerusalem. The excitement in the air was unbearable as the group gathered in the place where the Church began on the Day of Pentecost.
As the 120 believers gathered in the Upper Room, Dr. Munroe mounted the steps of the Upper Room and began his first teaching session on the Return of the Kingdom Governor , the Holy Spirit to earth in that room 2000 years ago.
Worship rang out the same Spirit that fell in that room 2000 years ago fell again as hands went up in praise and worship and all began to speak in other tongues.
On leaving the upper room Dr. Munroe led the group to the Temple Mount to visit the Jew Most Holy Site, Zion, where we got to mingle with the local orthodox Jews and pray at the Western Wall of the Great Temple of the time of Jesus. It was an amazing experience for all! We begin Day two tomorrow and will report again!
---